From the Author who brought you The Falling Series, Audrey Carlan proudly brings you her new Erotic Series ~ The Trinity Trilogy, Body, Mind and Soul. Title: Body (Trinity Trilogy, Book 1) Author: Audrey Carlan Genre: Erotic Romance Release Date: November 17, 2014 Hosted By: DRC Promotions Blog Tour: November 17-21, Sign Up Here: http://bit.ly/1vZWM00 PRE-ORDER LINK SYNOPSIS: Men ruin women. Especially men like Chase Davis. Good looking, intelligent, rich and powerful. I never stood a chance. I didn't want to want him. I didn't want to need him. I didn't want to fall for him. He wouldn't take no for an answer, and I let him consume me. Arrogant, confident, controlling, demanding … intense. When he entered my life, I was finally healing after having barely survived the men of my past. My soul sisters told me to take a chance. To let someone in. I let him in, and he surrounded me with a light so bright I was blinded by the truth... Men don't ruin women. They devour them in every way that counts. Warning: This book is designed for audiences 18+ due to language, graphic sexual content, and themes that some may find disturbing. BODY is book 1 of a three-part trilogy. Book 1 has a "Happy for Now" type ending. ABOUT THE AUTHOR: Audrey Carlan is a professional fundraiser for an international healthcare related charity by day, and a sensual and erotic contemporary romance writer by night. She lives in the sunny California Valley two hours away from the city, the beach, the mountains and the precious…the vineyards. She has been married to the love of her life for 10 years and has two young children that live up to their title of "Monster Madness" on daily basis. When she's not raising money, sipping wine with her "soul sisters", three incredibly different and unique voices in her life, she can be found with her nose stuck in book or her Kindle. A hot, smutty, romantic book to be exact! In life she believes that all things have their purpose even if we are unable to determine the purpose immediately. CONNECT WITH AUDREY: Amazon Author Page: http://amzn.com/e/B00JAVVG8U Facebook: https://www.facebook.com/audrey.carlan.1 Goodreads: https://www.goodreads.com/author/show/7831156.Audrey_Carlan Email address: carlan.audrey@gmail.com Website: www.audreycarlan.com GIVEAWAY: a Rafflecopter giveaway COPY AND PASTE HTML CODE BELOW
From the Author who brought you The Falling Series, Audrey Carlan proudly brings you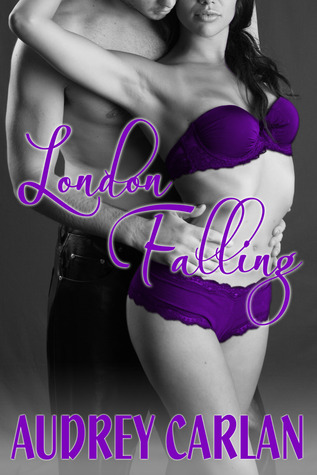 her new Erotic Series ~ The Trinity Trilogy, Body, Mind and Soul.
Title:
Body (Trinity Trilogy, Book 1)
Author:
Audrey Carlan
Genre:
Erotic Romance
Release Date:
November 17, 2014
Hosted By:
DRC Promotions
Blog Tour:
November 17-21, Sign Up Here:
http://bit.ly/1vZWM00
PRE-ORDER LINK
SYNOPSIS:
Men ruin women.
Especially men like Chase Davis. Good looking, intelligent, rich and powerful. I never stood a chance.
I didn't want to want him.
I didn't want to need him.
I didn't want to fall for him.
He wouldn't take no for an answer, and I let him consume me. Arrogant, confident, controlling, demanding … intense.
When he entered my life, I was finally healing after having barely survived the men of my past. My soul sisters told me to take a chance. To let someone in. I let him in, and he surrounded me with a light so bright I was blinded by the truth...
Men don't ruin women.
They devour them in every way that counts.
Warning: This book is designed for audiences 18+ due to language, graphic sexual content, and themes that some may find disturbing. BODY is book 1 of a three-part trilogy. Book 1 has a "Happy for Now" type ending.
ABOUT THE AUTHOR:
Audrey Carlan is a professional fundraiser for an international healthcare related charity by day, and a sensual and erotic contemporary romance writer by night. She lives in the sunny California Valley two hours away from the city, the beach, the mountains and the precious…the vineyards. She has been married to the love of her life for 10 years and has two young children that live up to their title of "Monster Madness" on daily basis. When she's not raising money, sipping wine with her "soul sisters", three incredibly different and unique voices in her life, she can be found with her nose stuck in book or her Kindle. A hot, smutty, romantic book to be exact!
In life she believes that all things have their purpose even if we are unable to determine the purpose immediately.
CONNECT WITH AUDREY:
Amazon Author Page:
http://amzn.com/e/B00JAVVG8U
Facebook:
https://www.facebook.com/audrey.carlan.1
Goodreads:
https://www.goodreads.com/author/show/7831156.Audrey_Carlan
Email address:
carlan.audrey@gmail.com
Website:
www.audreycarlan.com
GIVEAWAY:
a Rafflecopter giveaway